You'll be sitting cosily warm, dry and comfortable on this heated cushion even in low temperatures and damp weather. Whether you're sitting on a raised stand as a hunter, watching a football match in a stadium, sunbathing on a patio duringsnowy weather, sitting in a boat with your fishing pole in your hand, resting on a plastic lawn chair or simply just sitting down on a wintery park bench.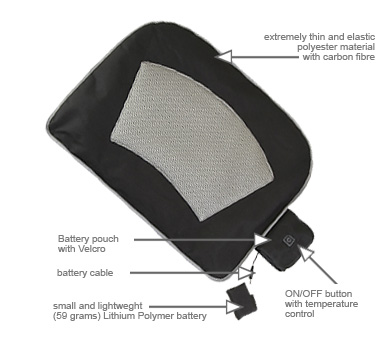 Thermo Seat is the first cordless seat cushion worldwide for all of these occasions, which offers you 3 different temperature settings.

The Thermo Seat offers you ideal seating comfort because of the soft padded cushion as well as the heated sitting area on the surface so that the cold of the respective underground does not get through to you.

That is to say, the local cold in the area of the buttocks and the bladder can cause or expedite the development of urinary tract infections. Therefore, it is very important to prevent this by using the Thermo Seat.
Do you remember your last time at a football stadium or at an open air event or even in church, where you had to sit on a cold bench and remember all too well how extremely unpleasant that cold felt. This can be easily prevented in the future by using the Thermo Seat and we assure you that you'll very much enjoy the pleasantness of sitting on the Thermo Seat. The external coating of the cushion also prevents moisture from penetrating it.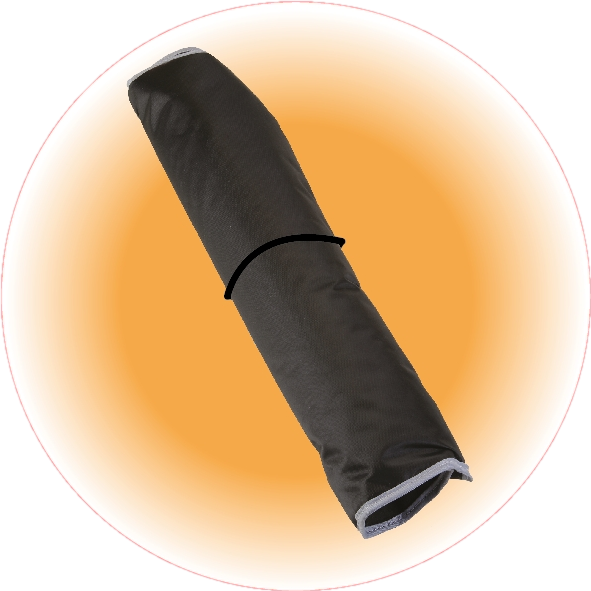 The Thermo Seat has 3 different temperature settings; these are 34 degrees Celsius, 39 degrees Celsius and 44 degrees Celsius, which you can select yourself and adapt to your own personal needs. Highly flexible heating elements made of carbon fibres are incorporated into the soft approx. 28 x 18 cm large mesh insert. The battery life amounts up to 5 hours depending on the temperature setting.

Furthermore, the Thermo Seat can be rolled up to a small size and fixed with the rubber band attached to the seat. In case of soiling, the Thermo Seat can be washed and cleaned without any problems.

The included battery is a high-performance lithium polymer rechargeable battery, which does not have a memory effect and can be recharged up to 500 times. Moreover, the rechargeable battery only weighs 59 grams per unit; that means it's even light enough to carry always a second one with you. The delivery of the Thermo Seat includes a rechargeable battery and a charger.