Customer Review
We check reviews on our products before they are published. Each review is individually checked to see if it was made by a consumer who actually purchased the goods or services from us. An activation takes place only after 24 h at the earliest.
checked reviews:
Monika Majeric (from 02.04.2022), translated
My husband is an avid fan of football and ice hockey and of course he misses almost every match here in our area. Basically I always like to accompany him, but always had a big problem with those freezing cold iron folding chairs there! Now I always had a small blanket with me - ok, it wasn't so freezing cold anymore, but still hard and uncomfortable and the cold was the same again after half an hour. So I needed an alternative and a friend told me about this seat pad. I looked it up on the internet and immediately came across your Thermo Seat. I bought one, with several Akus, so that I always have the warmth with me, no matter whether we stay longer at the match or go home straight away.
W. Slabihoud (from 03.11.2021), translated
I've been working in my home office for a long time now and as soon as I get the chance, I do it outside in our courtyard, garden or on the terrace. I just love the fresh air!!!! If it's not just sub-zero or raining. In the mornings and evenings or at the beginning of spring it's still often a bit fresh. But with your Thermo Seat, I no longer have a problem sitting outside! Thank you - it's great for computer work outdoors!
P. Hawlik (dated Feb. 24, 2016), translated
Congratulations! The Thermo Seat is fantastic. Yesterday at the football stadium it was put to the test and the Thermo Seat passed all disciplines with flying colours.
Heating power, heating time, manageability – it's the perfect combination.
Stefan Hofer (dated Oct. 3, 2015), translated
Thank you very much for the quick delivery. Fishing is my passion and thanks to the Thermo Seat, I can also pursue my passion when the weather gets colder. Congratulations on this great product – I'm more than happy to recommend it to my young fishing enthusiasts.
Ch. Pieler (dated Sept. 11, 2015), translated
Dear Mr. Nowak!
Congratulations on a job well done! My wife and I are avid open air concert fans. Meanwhile, we prefer sitting instead of standing – we leave that to the younger generation. Your Thermo Seats are ALWAYS with us and in use and have already provided us with many unforgettable "comfortingly warm" concerts.
Order Thermo Seat!
Shipping methods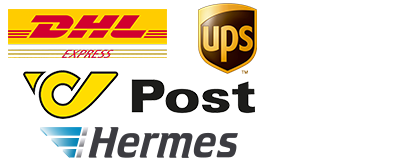 Payment methods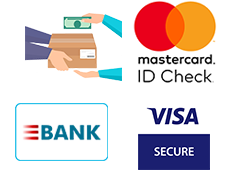 Advantages
best price guarantee
Purchase directly from the manufacturer
Mail order company since 2007
2 years warranty
Free shipping from € 165,00
Positive customer reviews
Fast service in case of customer enquiries
Tested quality
Certified Security
High data protection